Setting Preferences
COR•REC™ provides you with a set of preferences. The selections and values you input will be used as defaults through out COR•REC™ in most cases you are able to override a preference.
From the Help menu select the Preferences menu item.
Selecting the Platform Preference topics displays a single page of preferences. The preferences are considered global to COR•REC™ not a specific plug-in.
Platform Preferences Example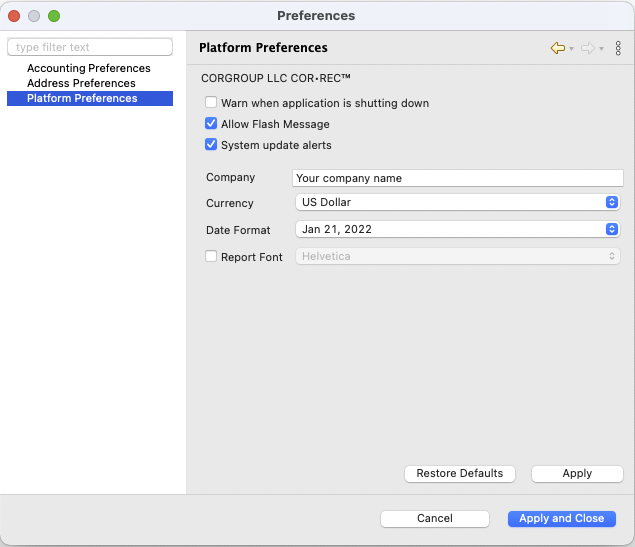 Address Preferences Example
Choose your address layout preference; USA or international layout choices available.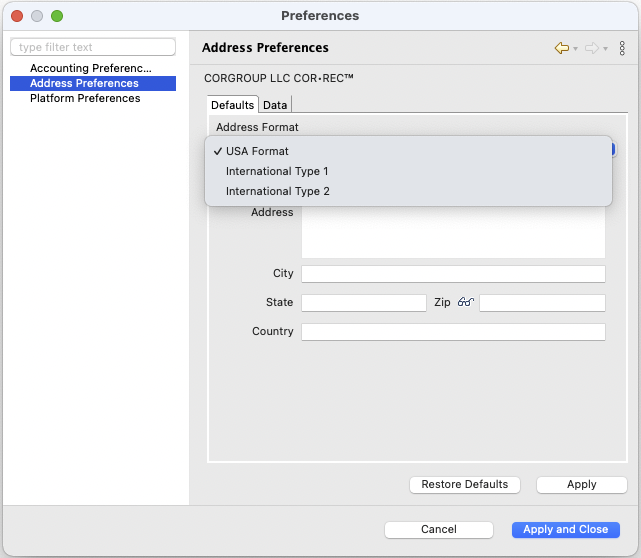 Accounting Preferences Examples
Four preferences tabs contain various configuration options for each accounting view.
Defaults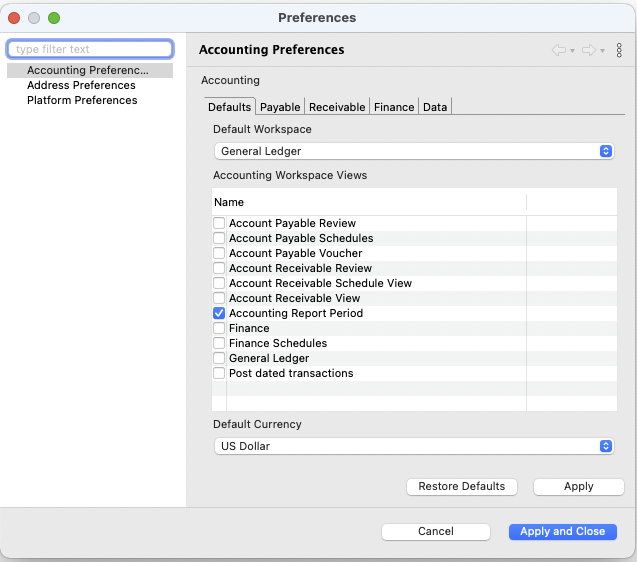 Payable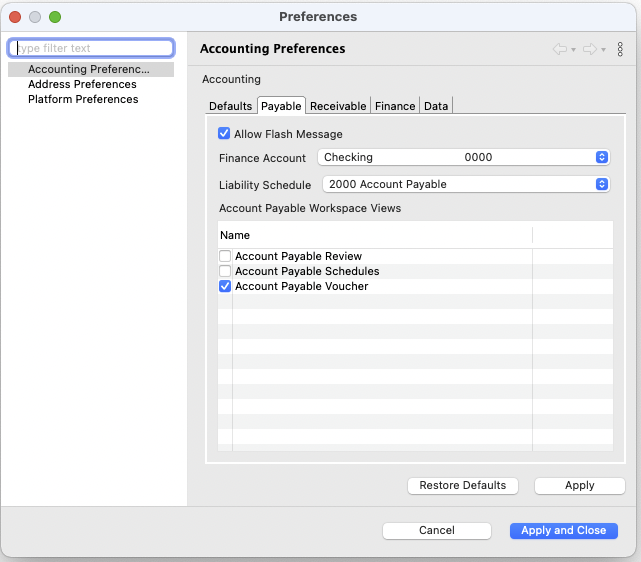 Receivable
The Logo selection is used on invoices and requires that you first add one or more images in the image viewer.
Finance